Makita 1835 Power Tool Battery - 18V, 3000mAh
Makita 1835 Battery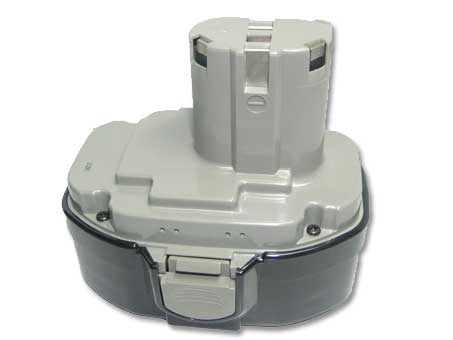 Enlarge image
Not OEM, 100% compatible!
You can be sure that you are getting high quality Makita 1835 Battery for your Makita Power Tool, Because all of our Makita 1835 Power Tool Battery and Power Tool Batterychargers are precision-engineered and rigorously tested for voltage, capacity, compatibility and safety to exceed original equipment manufacturer specifications. 1 year warranty
Battery Technology
Model:
1835
Battery Type:
Ni-MH
Battery Capacity:
3000 mAh
Battery Volt:
18 V
Battery Color:
Black
Battery Weight:
1165g
Battery Length:
119.75x93.70x105.10mm
Item#:
387-30632
Battery Location:
United Kingdom
Original Price: £ 97.99
Sale Price: £ 70.34
You Save: £ 27.65
inc.VAT
Makita 1835 Power Tool Battery Details:
This Makita 1835 Battery is a rechargeable Ni-MH battery pack for Makita Power Tool Battery (Li-ion and NiMH batteries are not interchangeable).
This Makita 1835 Battery Pack will give you a maximum recording time.
100% QC. of EVERY Makita 1835 Battery .
Guaranteed to meet or exceed OEM specifications.
Availability: Our replacement Makita 1835 Power Tool Battery usually Ships in 24 Hours.
We guarantee these Makita 1835 Battery sales 100% compatible with original products.
High quality Ni-MH 1835 rechargeable Power Tool Battery , Brand new, 1 year warranty
This Makita 1835 Battery can be used for the other Makita models and battery part No.
The Makita 1835 Battery Replaces OEM Part No:
Makita:
1823
,
1833
,
1834
,
1835
,
1835F
,
192828-1
,
192829-9
,
193061-8
,
193102-0
,
193140-2
,
193159-1
,
193783-0


See all the part No.s this 1835 can replacement!
Makita 1835 Battery Fits Model:
Makita:
4334D
,
4334DWD
,
4334DWDE
,
5026DB
,
5026DWB
,
5026DWD
,
5026DWFE
,
5036DB
,
5036DWB
,
5036DWD
,
5036DWFE
,
5046DB
,
5046DWB
,
5046DWD
,
5046DWDE
,
5046DWFE
,
5620DWD
,
5621DWD
,
6343D
,
6343DBE
,
6343DWB
,
6343DWDE
,
6343DWFE
,
6347D
,
6347DWDE
,
6347DWFE
,
6349DWDE
,
6349DWFE
,
6391D
,
8443D
,
8443DWDE
,
8443DWFE
,
8444DWDE
,
8444DWFE
,
JR180D
,
JR180DWB
,
JR180DWBE
,
JR180DWD
,
LS711D
,
LS711DWBEK
,
LS800DWB
,
LS800DWBE
,
LS800DWD
,
ML180
,
SC190DWDE
,
UB181D
If you need a part for your model that is not listed above, please mail us via order@e-battery.co.uk, our customer service professional may be able to find the product or information that you are looking for or help you refine your search.
To Better Use Your Makita 1835 Power Tool Battery
Do not modify or disassemble Makita 1835 Power Tool Battery.
Do not expose Makita 1835 Power Tool Battery to water or other moist/wet substances.
Do not drop, hit or otherwise abuse the battery as this may result in the exposure of the cell contents, which are corrosive.
Makita 1835 Power Tool Battery gets a little warm when it works, keep your laptop in a well ventilated place and keep it cool.
If you do not use your Power Tool Battery for a long time, remove the Makita 1835 Power Tool Battery from the Power Tool Battery.
Avoid piercing, hitting, crushing or any abuse use of the Makita 1835 Power Tool Battery.
Please store laptop battery in a fully charged state and kept in a cool, dry and clean place.
Avoid short circuit of the terminals by keeping your Makita 1835 Power Tool Battery away from metal objects such as necklaces or hairpins.
Make sure to plug your Makita 1835 charger adapter into a UPS and not directly into a power outlet or surge protector.

Your quality Makita 1835 Battery is protected via the manufacturer's warranty!

Shopping with us is safe and secure. None of our customers have ever reported fraudulent use of their credit cards as a result of shopping with us. You can be assured that the information you give us is confidential. We do not sell, rent or share information of our customers with other parties.

Any item you purchased from us is guaranteed!

We warrant that the products sold in our website are 100% brand new and free from defects in material and workmanship - We never sell used or refurbished batteries.

Disclaimer:

The Makita 1835 Power Tool Battery supplied by our company are compatible with certain products of manufacturers, and Any reference to products or trademarks of such manufacturers is purely for showing the batteries with which our products are compatible. Besides, our company and website are neither affiliated with these manufacturers nor are the products listed in our website manufactured by those batteries manufacturers.
Most Popular Items
AC/DC (HOME and CAR) laptop computer power adapter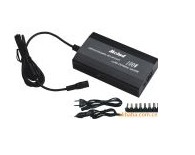 This Universal CAR and HOME adapter will act just like your original power adapter that came with your laptop, except that you can use it in your car using the car cigeratte lighter OR use it at your home as universal adaptor.
Hp Compaq 374427-002 Ac Adapter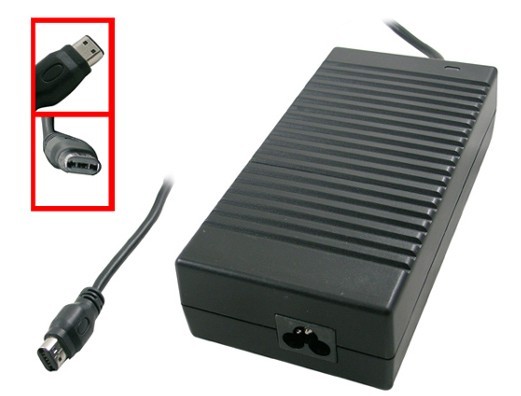 CANON BP-511 Battery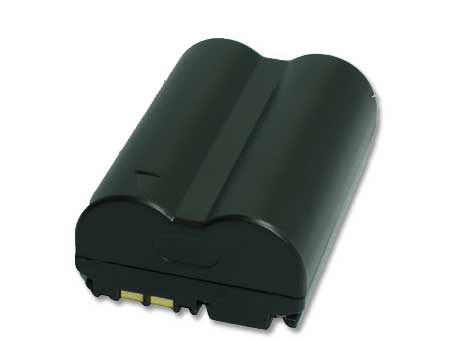 Li-ion, 1500mAh, 7.4V

SONY NP-FM50 Battery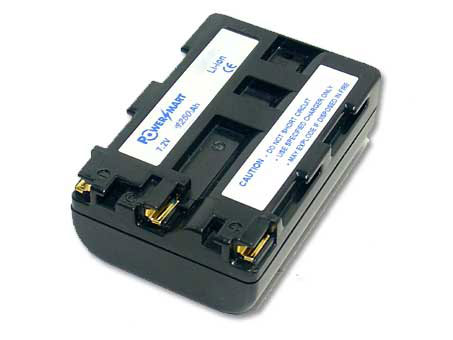 Li-Polymer, 1250mAh, 7.2V

TOSHIBA Satellite Pro 4300 Adapter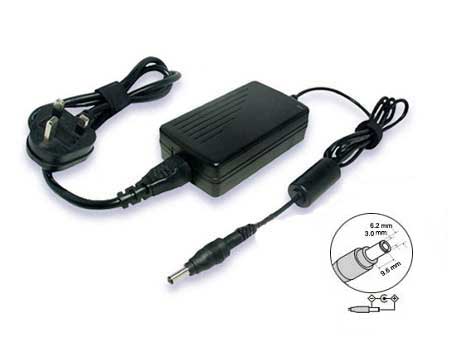 Acer Aspire 7720 Laptop Car Charger


Acer Aspire 7720 Power Supply

Panasonic CF-18 Laptop Car Charger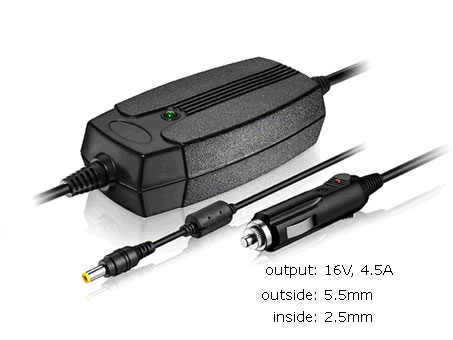 Panasonic CF-18 Laptop Car Charger

Hp Spare 609936-001 Power Supply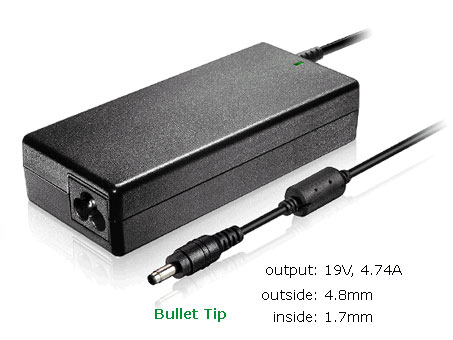 Hp Spare 609936-001 Laptop Ac Adapter

Asus A7Jc Laptop Battery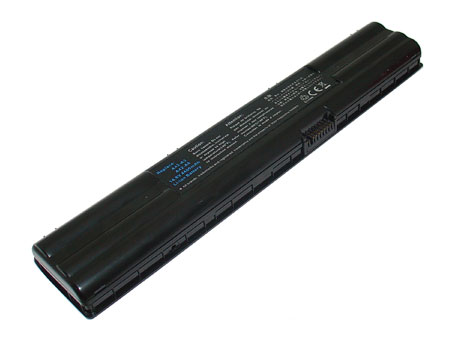 Li-ion, 4400mAh, 14.8V

DEWALT DW9096 Battery


Ni-MH, 3000mAh, 18V

MAKITA 1835 Battery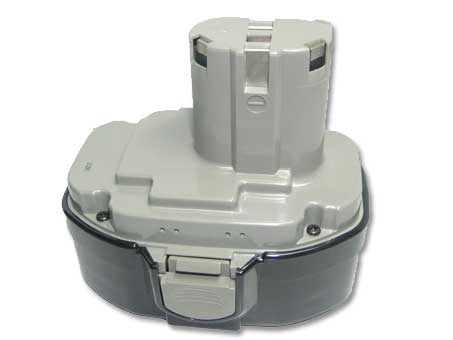 Ni-MH, 3000mAh, 18V

DEWALT DC9096 Battery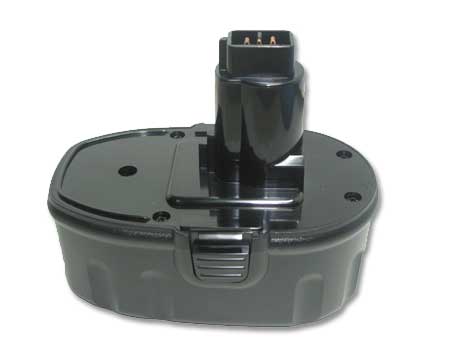 Ni-MH, 3000mAh, 18V

MAKITA 1234 Battery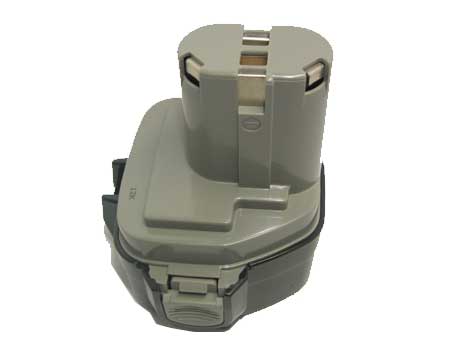 Ni-MH, 3000mAh, 12V

Compaq Evo N800V Laptop Car Charger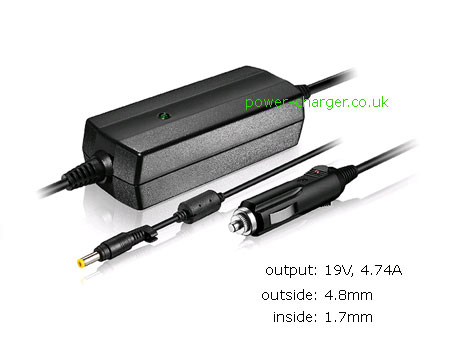 Compaq Evo N800V Power Supply

Ryobi BPS-2420 Power Tool Battery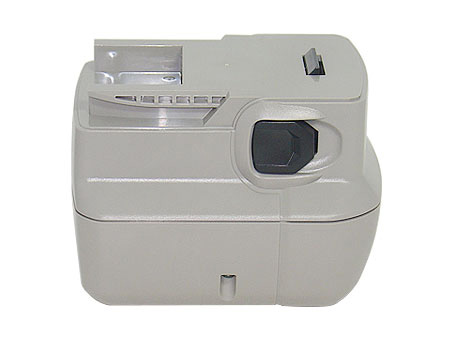 Ni-MH, 3000mAh, 24V

Hp Compaq Mini 702EA Laptop Battery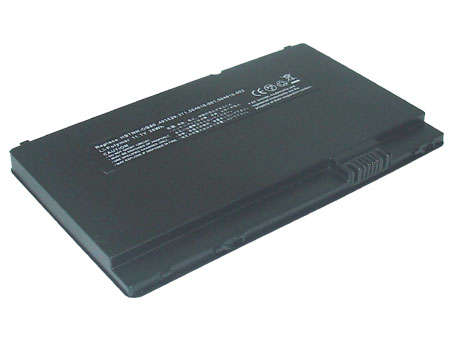 Li-ion, 2300mAh, 11.1V

Fujifilm MX-6900 Digital Camera Battery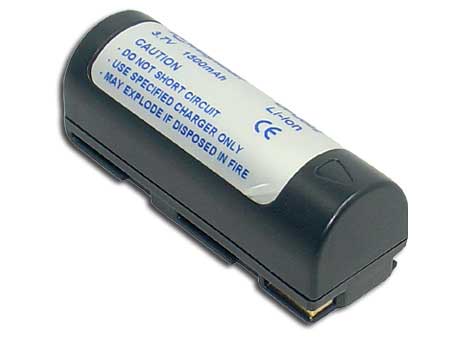 1300 mAh, 3.7V, Li-ion